Book your Big Break Ads with Mid Day Instantly Online
Opportunity doesn't knock on your door twice!! So grab it at once and be the Big Break for a candidate by publishing your employee requirements in the appointment pullout of The Mid Day -"Big Break". You need a good employee just as an employee needs a good job!!
PUBLISHING DAYS
Booking Deadline
Minimum Size
PUBLISHING DAYS
Minimum Size
Where is Big Break published from ?
LOCATIONS
---
Location
Publishing Days
Ad Rate Starting From
Mumbai
All Days

Rs.

279 /sqcmBOOK NOW
Innovation Option
ADVERTISING INNOVATIONS
---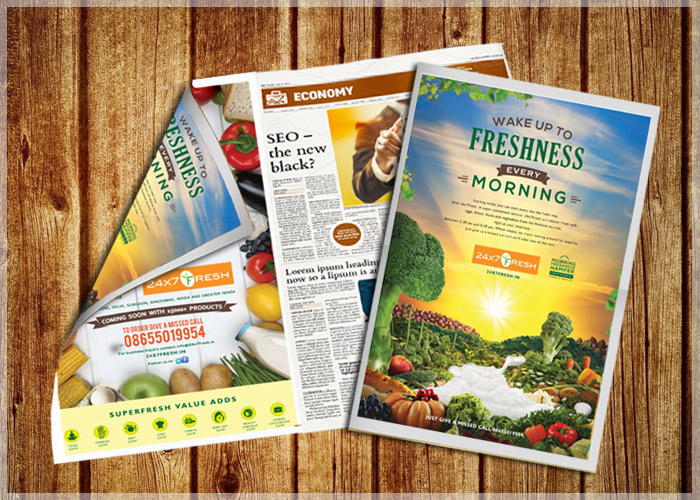 Jacket Full Page Ad
33cm x 52cm
These display ads are placed on the Front Page of the newspaper on both the sides. They are available in the dimensions of 33 cm X 48cm
Half jackets Ad
16.5cm x 52cm
These display ads appear on half of the front page in a newspaper. Half-Jacket ads are available in 16.5 cm X 52 cm dimensions.
Book Mark Ad
3cm x 52cm
Bookmark ads peek out of the newspapers just like a normal bookmark marking the page where your ad has appeared. You can choose to book a full/half-page ad in this case.
Pointers Ad
4cm x 5 cm
Pointer ad appears on the left-most column of the main page. This small ad appears in 4 cm X 5 cm size.
SkyBus Ad
33cm X 5cm
These ads materialize under the masthead of the newspaper in the main page and are 33 cm in length and 5cm in width
Advertorial Ad
Any Size
Publish an article about your product / service - to be placed alongside regular editorial content. You get to choose your headline, text & visuals.
Why advertise in Big Break ?
WHY ADVERTISE IN
Mid Day Big Break

?
---
MiD Day Big Break is India's largest and most widely circulated Recruitment pullout. It is one of the best platforms for both recruiters and job seekers. Advertising your company or inviting suitable candidates via Big Break ensures maximum relevant responses from talented bona fide candidates.
Advertising on MiD Day Big Break has several advantages like:
Being the most widely circulated recruitment pullout of India, MiD Day Big Break provides a unique platform of advertisement to both Indian as well as Foreign companies.
Big Break is one of the best mediums to search for senior level job posts and is accessible to the most talented and genuine job seekers.
You can pluck out the best candidates by advertising through MiD Day Big Break and make their dreams come true All Days!!
So what are you waiting for? Book your Big Break Recruitment Ad Now!
While booking MiD Day Big Break Advertisement, please keep the following in mind:
Ad type: MiD Day Big Break publishes only Display ads and has no space for classified ads. You can place your ad both in color and black and white format
Dedicated Day: MiD Day Big Break Recruitment Supplement is released Everyday!!
Ad size: Every newspaper pullout has a minimum ad size criterion. The minimum ad size for a recruitment advertisement in Big Break is 8 cm (width) X 6 cm (height), but only for the Mumbai edition of the Big Break the minimum ad size is 8 cm (width) x 4 cm (height)
Ensure maximum responses from the best candidates with MiD Day Big Break Display advertising!